There have been a number of general liability trends strengthening or emerging across 2020.
Construction risks remain a hot topic given the increased infrastructure activity across all states, coupled with the high levels of political, public and media attention on building defects and cladding issues. There is also growing interest in litigation funding activity focussing on nuisance-based economic loss claims. Another sector reported to have a strong pipeline of planned activity is mining. This will shine a light on an increase in mine site injury claims and 'worker to worker' claims across the industry.
Following the Royal Commissions, we continue to see high levels of historical sexual abuse claims and expect to see a rise in abuse and neglect claims in the aged care and disability sectors. In the mental health injury claim space, the circumstances in which claims are being brought are expanding. This is causing a rise in claim levels and, at times, creating complex policy indemnity issues. Concern is also growing around a number of significant risks seen globally, including latent injury risks, concussion in sport, climate change and COVID-19.
You can view the full update here. Also below we will be adding a series of short video overviews from our senior specialists on each of the trends. If you would like to discuss any of the topics covered in this update, please contact me or one of W+K's general liability partners.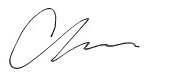 Charles Simon
Partner & General Liability Practice Leader
T: +61 2 8273 9911
[email protected]
---
COVID-19 risks:
W+K special counsel and general liability specialist Angela Winkler provides a brief overview on the impact COVID-19 is having on general liability claims. (3:18)
---
Construction risk & structural defect claims:
W+K special counsel and general liability specialist James Clohesy provides a brief introduction to construction risk and structural defect claims. (5:43)
---
Mental health injury claims:
W+K senior associate and general liability specialist Ken Grunder provides a brief introduction to mental health injury claims. (4:01)
---
Concussion and CTE claims:
W+K senior associate and general liability specialist Diviij Vijayakumar provides a brief introduction to the impact concussion and CTE are having on general liability claims. (3:57)
---
Mining Risks and Labour Hire claims:
W+K partner and general liability specialist Scott Macoun provides a brief introduction to mining risks and labour hire claims. (3.59)
---
Climate risks:
W+K special counsel and general liability specialist Peter Coggins provides a brief overview on the impacts climate risks are having on general liability claims. (4.37)
---
Product liability risks:
W+K partner and general liability specialist Hope Saloustros briefly introduces the impact product liability risks are having on general liability claims. (3.33)
---
Institutional Abuse Claims:
W+K senior associate and general liability specialist Jackson Pannam discusses key developments in the institutional abuse claim space and where we expect to see issues trending in this area in the future. (6.06)