Wotton + Kearney is pleased to provide our 2021 Insurance Predictions Report, looking at the major trends and issues we expect will remain in the spotlight for the insurance industry in our region this year.
It's no surprise that this report addresses some of the horizon issues that we expect to face in the wake of COVID-19, ranging from pandemic-related mould and legionella risks to class action exposures.
We look at the way many longer-standing issues continue to evolve, including corporate governance exposures, litigation funding, the impact of climate risks, the rising stakes around cyber security, and increasing levels of regulatory pressure.
We also consider emerging issues, such as the real likelihood of a local sports injury class action, the constantly expanding circumstances behind mental health injury claims and the complex coverage questions raised given the potential application of multiple policy periods.
This publication features predictions made by senior lawyers from Wotton + Kearney's Australian and New Zealand offices, which have been grouped and categorised by major product lines for your convenience.
You can also view more than 140 global predictions on the Informed Insurance microsite hosted by our Legalign Global colleagues, DAC Beachcroft, with contributions from all five Legalign Global alliance firms.
I hope you enjoy reading our latest predictions report. Our team of insurance specialists are available to discuss any of these issues with you.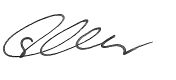 David Kearney
Chief Executive Partner