Welcome to Wotton + Kearney's NZ Insurance Market Trends Update, our biannual snapshot of legal trends and developments impacting claims managers, underwriters, brokers and corporates operating in the New Zealand market.
In this edition, we look at the impact of recent matters in the areas of D&O claims, representative actions and EPL. We provide updates on longer-standing issues, such as exclusions in construction defect claims, and increased levels of regulatory pressure adding to professional indemnity risks.
We also look at some emerging trends, such as the employment claims falling out of the pandemic, the need to navigate the new Privacy Act and mandatory reporting requirements for cyber incidents, and new regulatory pressures on the medico-legal sector.
If you have any queries about any of these emerging issues or would like to know more, please get in touch with our authors or key contacts. You can read the full update at the link below or directly download a PDF here.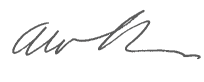 Antony Holden
Managing Partner – New Zealand