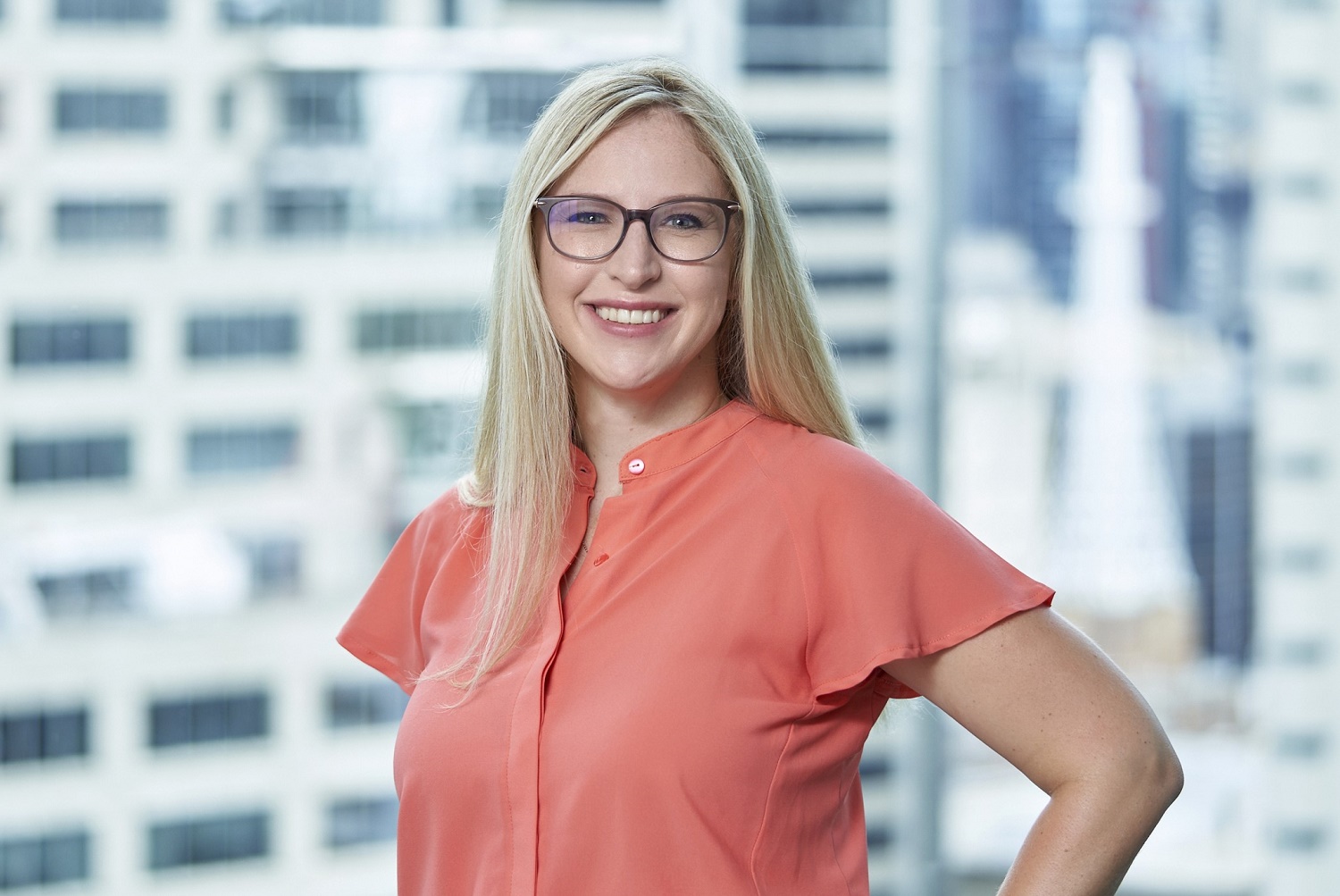 'The people you work with are often more important than the work you do – make sure you surround yourself with a supportive team and environment'
Great advice given to Nicole Gabryk, a key member of Legalign's Cyber team at Wotton + Kearney in Sydney, who kickstarts our new People Behind the Suits Series interview. Nicole shares her backstory, what attracted her to the profession and other fascinating insights, including who would play her in a Netflix version of Legalign…
Nicole will be speaking on panel at the Zywave Cyber Risk Insights conference in London on Wednesday 19th April – there's is still time to register for tickets http://bit.ly/3mwO5hn
Tell us about your journey to becoming a partner at Wotton + Kearney.
I moved from South Africa to Australia in late 2021 and requalified in a new jurisdiction (after practicing as a lawyer in South Africa for over 10 years). I have been working in cyber insurance and data protection since 2015 (at which stage the area of law and insurance was very much in its infancy) and have focused on understanding the unique challenges faced by our insurance clients as a result of the ever-growing cyber risks in the Australian market. I have been very fortunate to be surrounded by brilliant colleagues who supported my career progression to become a partner in a niche and emerging field of law.
What made you decide to become a lawyer?
I was always interested in the legal profession and how law was a field that was able to shape society. Cyber Insurance and privacy law is a new field and a fantastic area of law to be involved in as it adapts and responds to newly emerging digital challenges.
What do you think is a major issue facing your area in insurance law?
Each month the cyber landscape seems to shift – threat actors get more sophisticated and new laws are enacted (or adapted) to protect individuals in the digital era, the challenges facing cyber insurers continue to evolve – this includes everything from increased third party risks (for example higher regulatory penalties and more class action lawsuits), increased first party and business interruption costs resulting from cyber incidents and more complex regulation for insureds.
What's the best piece of advice (work or personal) that you have been given.
The people you work with are often more important than the work you do – make sure you surround yourself with a supportive team and environment.
What do you enjoy most about being part of a global alliance
The ability to share knowledge and insights with my fellow Legalign colleagues to ensure that we are keeping up to speed with global trends that impact the insurance industry, which in turn helps me provide more informed advice for local Australian clients.
What do you get up to outside of the office
I love being outdoors with my family – we love to go fishing, head out on the boat or to the beach
Complete this sentence – If I weren't a lawyer, I would be…
amazed to have so much time on my hands… and hopefully use that time to be off travelling to new places (so much to see, so little time)
If Legalign were a fictional law firm on Netflix, who would play you ?
As a career in law can sometimes resemble The Hunger Games … I would go with Jennifer Lawrence
Informed Insurance
The home of fresh thinking about key insurance topics by subject matter experts from around the world.
Thought leadership
We curate our thought leadership around the insurance topics that matter most.
Predictions
We anticipate issues and opportunities for clients and share our future-focused insights in this annual report.